Bruce Cairncross is Emeritus Professor in the Department of Geology at the University of Johannesburg. He has a special interest in documenting and preserving southern Africa's mineralogical heritage, and is the author of a number of books. Here, he writes about the treasure chest that is Southern Africa.
---
"The allure of minerals and gemstones dates back to antiquity. Amethyst is mentioned in the bible and the name is derived from the Greek a-methystos meaning "not drunk", alluding to the belief that amethyst prevented intoxication, so the Greeks drinking vessels were carved from amethyst to prevent getting drunk.
But what is the difference between a mineral and a gemstone? The general definition of a mineral is provided by the International Mineralogical Association as "an element or a chemical compound that is normally crystalline and that has been formed as a result of geological processes". A gemstone is a special variety of mineral. In order for a mineral to qualify as a gemstone, it must satisfy at one of at least three criteria: beauty, durability and /or rarity. With the exception of pearls, amber, jet and coral, which are organic gems, gemstones are a special type of mineral. So not all minerals form gemstones.
Southern Africa is famous for its wealth of minerals and gemstones. South Africa in particular, has some of the largest known resources and reserves of gold, manganese, diamonds, platinum, chrome and iron ore in the world. Namibia and South Africa have the greatest diversity and abundance of notable collectable minerals and gemstones. Zimbabwe is perhaps second most important, and Eswatini, Botswana, Lesotho and southern Mozambique are less well endowed, but do have some notable exceptions. The mineral wealth of each country is determined by economic and geological factors. Exploitation of these resources varies from some of the largest and deepest mines in the world, to one-man artisanal workings of a small surface outcrop. Both of these scales of operations, and all others, sporadically produce mineral specimens. Some of the smaller-scale workings are specifically aimed at producing mineral specimens and do not explore ore for processing.
Most mineral specimens and gemstones come from mining and exploitation of geological deposits that contain economic minerals. Beautiful minerals like the one shown here form naturally within their host rocks, in cavities that allow the growth of well-formed crystals. Examples of mineral specimens from these environments are the Kalahari manganese field north of Kuruman in the Northern Cape Province of South Africa. World-famous and highly sort after crystals by collectors and museums come from these manganese mines. Examples are the blood red rhodochrosite and bright orange olmiite, the latter being relatively plentiful, but still unique to the Kalahari and, to date, found nowhere else.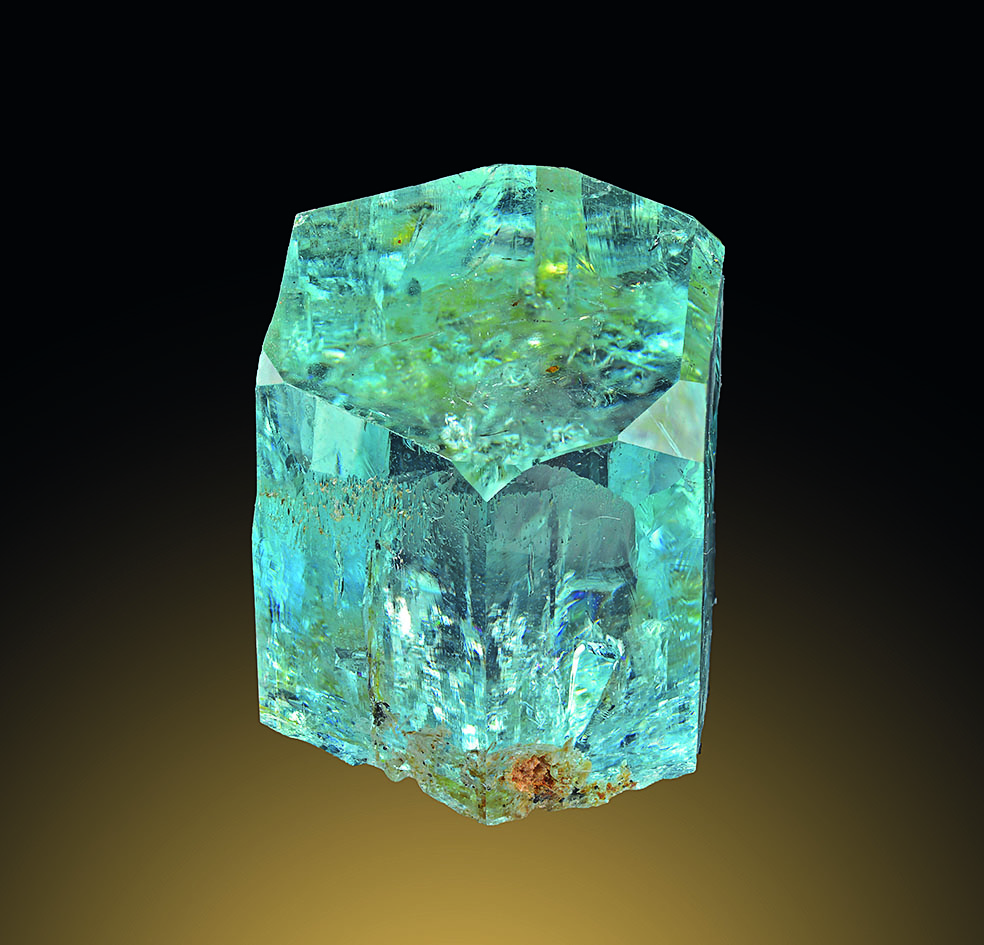 ---
"From the late 1800s discovery of diamonds in South Africa, the region has produced world-class diamonds and Botswana has some of the richest deposits."
---
The other source of minerals and some gemstones come from the efforts of artisanal miners (diggers) who excavate crystals from outcropping rock. A good example of this type of "small-scale mining" is in the Erongo Mountains of Namibia. Here, the locals search for clues on the hard granite outcrop, hunting for elusive minerals such as fluorite, schorl tourmaline and gem-quality aquamarine. Close by, the Klein Spitzkoppe granite contain silver topaz. These were amongst the first gemstones discovered in Namibia. Another world-famous Namibia locality where individuals hunt for specimens if the Goboboseb region just west of the Brandberg Mountains, Namibia. The basalt lavas that form the hills here have produced stunning examples of amethyst and smoky quartz. Not to be outdone, the brilliant orange "Mandarin" spessartine garnet from the Namibia border close to Angola, have been used by jewellers of fine gemstone for many years.
Zimbabwe has produced wonderful gemstones and mineral specimens, as well. The northwest region of the country has numerous pegmatites (very coarse-grained rocks) that contain a wide variety of exotic minerals. The St Anne's mine produces beautiful blue topaz crystals, while in the Masivingo area in the southeast, chrysoberyl variety alexandrite has been sporadically mined. This mineral, which can also form gem-quality crystals, is unusual. It displays two different colours, red or green, depending on whether it is viewed under natural or artificial light. Equally well known are emeralds from Sandawana.
Any discussion of Southern African gemstones must include diamonds, as they are mined in South Africa, Lesotho, Zimbabwe, off the coast of Namibia, and in the past, in Eswatini. From the late 1800s discovery of diamonds in South Africa, the region has produced world-class diamonds and Botswana has some of the richest deposits. The largest diamond ever found, the Cullinan, came from South Africa and the main cut gem now resides in the crown of Queen Elizabeth II.
Apart from diamonds, other significant gemstones come from southern Africa. Namibia has been the source of stunningly beautiful tourmaline in shades of vibrant green, pink, red and combinations thereof. The Erongo Mountains have not only produced gem aquamarine, but it is also the source of the very rare gemstone, jeremejevite. This blue gem superficially resembles aquamarine, but is much more rare and known from few localities worldwide. All this and more making Southern Africa truly a treasure chest."
Minerals & Gemstones of Southern Africa by Bruce Cairncross is out now.
YOU MAY ALSO ENJOY
The Wonders of Southern Africa's Ancient Kingdoms
---