South Africa's most prestigious annual literary award for non-fiction and
fiction is back! And this year, a few of our titles have made the long list.
Check them out.
---
FICTION
The Cape Raider
by Justin Fox
A sweeping historical adventure, The Cape Raider is the tale of a broken hero who has to find himself despite the trauma of war, a domineering father and the death of his mother during the Blitz. He must adapt to a new country, a new navy and new love, and finally he must come face to face with the Nazi raider in a fight to the death in the icy seas off the southernmost tip of Africa.
---
The Tearoom
by Gretchen Haley
Sprinkled with delicious humour and spoonfuls of local flavour, The Tearoom is a warm tale with characters you'll never forget.
---
The Artist Vanishes
by Terry Westby-Nunn
Explores ambition and success, guilt and responsibility, the ethics around animal research, and art's lasting impact on those it touches.
---
Limerence
by Vincent Pienaar
Set in vibrant, ever-changing Joburg, Limerence tracks Scout's relationships with five remarkable women, from his bygone days of first dates to a life of higher and higher tightropes – and no safety net in sight. Warm-hearted and funny, this is a tale guaranteed to lift the spirits of even the sourest of exes.
---
The Promise
by Damon Galgut
Winner of the Booker Prize 2021. Over large jumps in time, people get older, faces and laws and lives all change, while a brother and sister circle around a promise made long ago, and never kept ...
---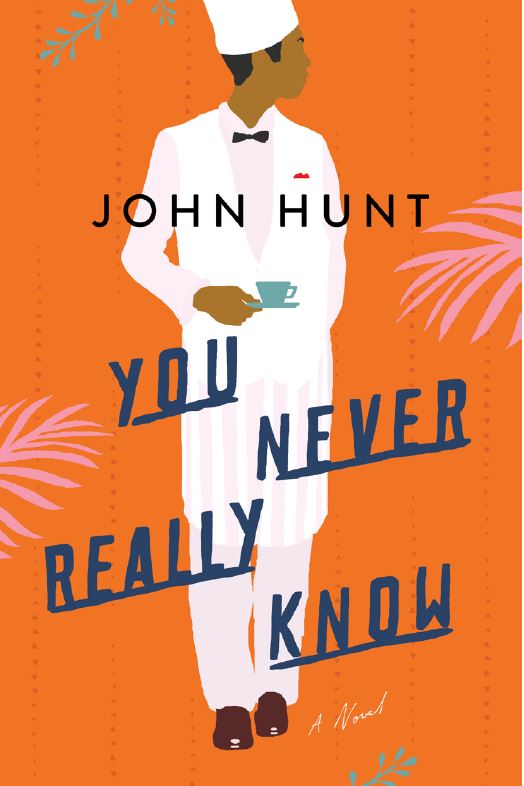 You Never Really Know
by John Hunt
Filled with warm humour, John Hunt's novel serves up a double shot of pathos as it moves from playful satire to true tragedy whilst examining the inner workings of power.
---
Wayfarers' Hymns
by Zakes Mda
Infused with rhythm and melody, Zakes Mda's new novel invites you to travel from Lesotho's Mountain Kingdom to the City of Gold through the history of famo.
---
Junx
by Tshidiso Moletsane
Prepare for a party night that courses from Soweto to the Joburg cbd as Tshidiso Moletsane's explosive novel serves shots of sex, drugs and anxiety while tearing into life, death, race and politics, with consequences only Ari could have seen coming.
---
At the Edge of the Desert
by Basil Lawrence
A meditation on loss, isolation and love, which asks us to consider the implications of telling someone else's story.
---
Isle
by Claire Robertson
Binding the lives – so different and so similar – of women separated by time and place, Claire Robertson's Isle is an all-encompassing rumination on privacy, inhibition and female desire, rendered in her masterful prose.
---
NON-FICTION
The Poisoners: On South Africa's Toxic Past
by Imraan Coovadia
The Poisoners is a history of four devastating chapters in the making of the region, seen through the disturbing use of toxins and accusations of poisoning circulated by soldiers, spies, and politicians in Zimbabwe and South Africa.
---
The Scandalous Times of a Book Louse
by Robert Muponde
Hilarious, poetic and poignant, Robert Muponde's vibrant coming-of-age story of Ronald Guramatunhu brings to life rural Zimbabwe from the Second Chimurenga to independence. There are malevolent mermaids, eccentric shamans, outrageous relatives, fearsome teachers, and men who transform into hippos in a tale that captures all the magic of childhood.
---
History of South Africa: From 1902 to the Present
by Thula Simpson
With South Africa currently facing a crisis as severe as any in its history, this book shows that these challenges are neither unprecedented nor insurmountable, and that there are principles to be found in history that may lead us safely into the future.
---
The Profiler Diaries: From the Case Files of a Police Psychologist
by Gérard Labuschagne
The Profiler Diaries is a fascinating – and often hair-raising – glimpse into what it was like to be a profiler in the world's busiest profiling unit.
---
Land Matters: South Africa's Failed Land Reforms and the Road Ahead
by Tembeka Ngcukaitobi
Why has land reform been such a failure in South Africa? Will expropriation without compensation solve the problem? What can be done to get the land programme back on track? Thoughtful and provocative, Land Matters sheds light on one of the most complex questions in South Africa today.
---
YOU MAY ALSO ENJOY
The Books that Influenced Some of our Favourite Authors
---